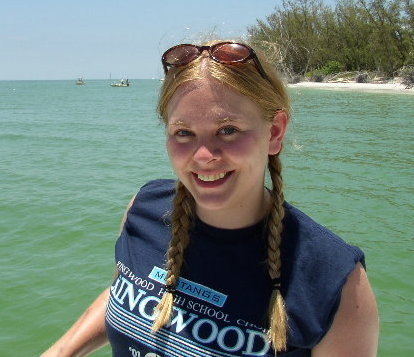 Stephanie's MP3 Page
Stephanie at age 17
Stephanie Illig has been playing for many years. Two years ago she had her first public appearance playing solo guitar. She has continued to improve and is growing into a fine guitarist. Stephanie is currently working on recording some of her more recent material. Stand by for some additions to her page. Below are some short clips of her solo style.
MP3's
Somewhere Over the Rainbow Stephanie recorded this at home when she was 15.
Blackbird A nice Beatles tune.
Vincent This is one of Stephanie's favorite tunes. It fades out and back in to highlight some of the harmonics she plays.
Beauty & The Beast A great Mark Stefani arrangement. Stand by for the full song.
Front Porch Blues This song is on Dave's new CD. A great father daughter duet. Although this is a very short clip we hope you will love it, we do!